Western Colorado Congress hosts

Saturday March 27, 2010
at the historic Avalon Theatre
Grand Junction, CO

Event Description
The '09 event was a big success for WCC and we are hoping for a sell-out crowd again this year. There will be 4 films, each one outlining a different topic from environmental conservation to alternative fuels. Total running time is about 2.5 hours including a 20 minute intermission.
There will be one door prize this year, a handsome Osprey Vector 22 lightweight wheeled travel pack ($200 value) and it would be a great addition to anyone's travel gear collection.
Sign up for the door prize drawing at the even t. Door prize drawing will be after intermission.

Purpose
An entertaining social event that will help Western Colorado Congress build membership and increase awareness of its efforts in the western Colorado community.
Film Festival Membership Special
WCC is seeking new members. We need people who are interested in local issues that impact our community. Your purchase of a Wild & Scenic Film Festival ticket entitles you to a one year FREE trial membership to WCC. So stop by the membership table at the event and pick up your free membership information. This is for NEW MEMBERS only. You will not be able to re-new your membership for free.
Event Highlights
- Beer and wine available at the Avalon Theatre before movies
- Two hours of exciting, motivational films
- Doors open at 6 pm. Movies start at 7 pm sharp.
- Door Prize donated by Osprey Packs
- Apres movies gathering at the Rockslide Brewery
Tickets
$7 in advance
$10 at the door
Advance tickets: [Online ordering closed after March 22]
Whitewater West
418 S 7th St
Grand Junction
Summit Canyon Mountaineering
461 Main St
Grand Junction.
www.summitcanyon.com
Many thanks to all our sponsors.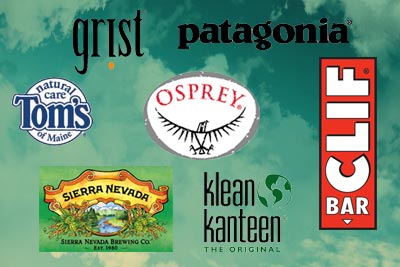 Local sponsorship provided by
Featured Film -
LORDS OF NATURE:
LIFE IN A LAND OF GREAT PREDATORS
Karen Anspacher-Meyer, Ralf Meyer - 56 minutes
Wolves and cougars, once driven to the edge of existence are finding their way back--from the Yellowstone plateau to the canyons of Zion, from the farm country of northern Minnesota to the rugged open range of the West. In Yellowstone National Park, a land inhabited again by wolves after a 70-year absence, the chain of life flourishes once again since their return. www.lordsofnature.org
Read an associated article in High Country News about the possible return of wolves to Colorado.
RED LADY:
The Battle for Your Mountains
High Country Citizens' Alliance - 13 min
Red Lady is the local name for Mt. Emmons - the 12,392-foot peak just three miles west of the town of Crested Butte. This story highlights the efforts of local citizens to protect their clean water and tourist economy from the development of a proposed molybdenum mine. www.hccaonline.org
** WCC has taken steps toward
potential litigation against the federal government over commercial oil shale development in Colorado. **
NOURISH
Kirk Bergstrom, Linda Davis
23 minutes
What we eat, where we eat, and how we eat reveals much about our relationship to food. Today, more than ever, we need to understand where our food comes from and how it reaches us. If you want change, vote three times a day - with your fork! www.nourishlife.org

** WCC is actively involved with the
local foods movement in the Grand Valley. **
NATURE PROPELLED
Seth Warren - 40 minutes
Following the historic petroleum-free journey captured in his previous film Oil + Water, Seth Warren embarks on a new adventure with his nature powered fire truck named Baby, this time tracking the life cycle of water through the seasons. Featuring stunning and often daring footage, Seth's new film demonstrates the connection between the elements, renewable energy, adventure sports, and practical ways that individuals can use these elements to power their lifestyles. www.naturepropelled.com