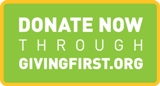 Take Note!
Read the latest issue (February 2012) of the Western Colorado Congress newsletter, the Clarion, and then ask us to send you the next two issues free!
LOCAL FOODS
Senate Bill 48, the Colorado Cottage Foods Act was signed into law by Governor Hickenlooper on Thursday, March 15! WCC members supported this bill and testified in front of both House and Senate Committees on its way through the legislature! Congratulations!
STUDENT FILM WINNER ANNOUNCED
Sustainability Through Gardening, submitted by Meant for Movement, a Colorado Mesa University club, is the winner of WCC's environmental video contest. The three-minute film will be shown at the Wild & Scenic Film Festival on March 24. Film-makers Nicholas Moore, Ryan Dudley, Matt Haynie and Stephani Soto will be present at the festival.
OIL & GAS DRILLING
North Fork of the Gunnison: The BLM has released its Environmental Assessment [EA] and Finding of No Significant Impact [FONSI] on its August 2012 lease sale, including 30,000 acres in 22 parcels for oil & gas development in the North Fork Valley of the Gunnison! COMMENT on the EA and FONSI before April 6! If you've never used the BLM's interactive comment platform, learn more with their Video Tutorial.
Citizens for a Healthy Community is sponsoring a forum on the North Fork lease sale on March 31 in Hotchkiss.
OIL SHALE
The Bureau of Land Management is hosting a public meeting in Silt, CO, on Monday, March 12, to answer questions and solicit comments on its oil shale and tar sands Draft Programmatic Environmental Impact Statement (Draft PEIS).

The Silt meeting will be held from 7-9:30 pm at the BLM Colorado River Valley Office, 2300 River Frontage Rd. Similar meetings will be held: March 13 in Vernal, UT; March 14 in Salt Lake City; and March 15 in Rock Springs, WY.

The BLM's Draft PEIS, issued Feb. 3, assesses management alternatives for future oil-shale and tar-sands activities on public lands. A 90-day public comment period ends on May 4.

If you are unable to attend the Silt meeting, please send your comments to the BLM today. Oil shale development would make major demands on our limited energy and water resources, not to mention the stress to the infrastructure of our communities. Written comments on the Draft PEIS can be submitted through the BLM's oil shale website or through Colorado Environmental Coalition's site.
[Read Western Resource Advocates' new Oil Shale 2050]
RENEWABLES
Good news for Colorado consumers: According to a major new report from Synapse Energy Economics for the nonprofit Civil Society Institute, the current and projected price of coal has increased, and the price of photovoltaic systems has fallen sharply since 2009, a result of unprecedented growth globally. Now is the time to switch from coal to green energy! [Read more]
PUBLIC LANDS
Whitehouse Expansion of Mt Sneffels Wilderness: US Senator Mark Udall introduced the San Juan Mountains Wilderness Act on Sept. 27 in Congress and US Senator Bennet co-sponsored the bill! Now we need to urge Congressman Scott Tipton to introduce it in the House as soon as possible. Thanks to all our members who turned out for Tipton's Sept. 30 meeting in Ouray. If you missed that opportunity, send your comments to Tipton today!
Bear Ranch Land Exchange: WCC's Board of Directors opposes the proposed land exchange which would compromise public access to the Ragged Wilderness.
WANTED:
WCC is hiring a half-time major donor fundraiser. To apply, email resume, cover letter, a writing sample [article, letter-to-the-editor, etc] and references.